Floral patterns have long been a part of the design world. Whether florals are used in fashion design or home decorating, they've certainly always been a feature, adding a soft, colourful touch to any design.
Today we look at our some of our favourite floral themed accessories for the home: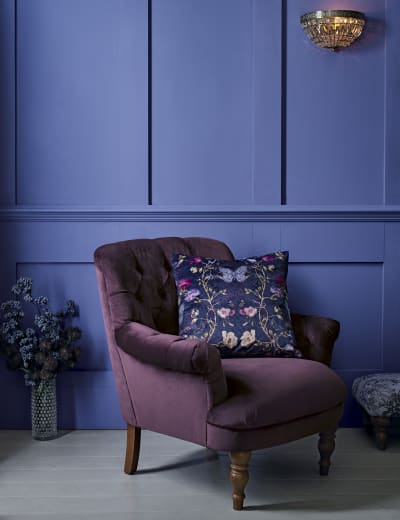 We are love, love, LOVING this gorgeous cushion! A dark, dramatic pattern makes this cushion the perfect addition to a glamorous floral themed space. The striking colours of the butterflies and flowers create a fabulous contrasting effect with the sapphire blue backdrop.
Perfect for Spring and Summer, a floral printed quilt cover will add colour and character to your bedroom. The Soren Ivy set uses pastel green and yellow along with grey, black and white for a stylish and elegant look. Pair with grey, black or classic white bedsheets and solid coloured cushions for the perfect on trend look!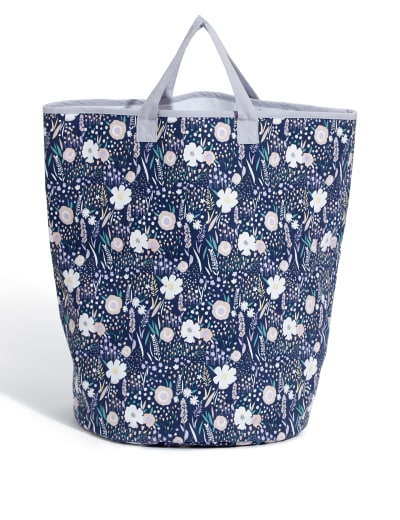 Make laundry FUN (or we can try to, at least!) with a funky laundry bag like the Loft Floral Laundry Bag which features soft floral patterns atop a navy blue backdrop. Keep your messy clothes neatly concealed while also adding a colourful feature in your home.
Add a tropical Hawaiian touch to your home with this fabulous range of art. Create a colourful and exotic escape, right in your living room!
A bold, colourful and stylish rug that is the perfect way to include florals in your newly decorated space. Featuring fluid lines and blocked colours, the rug creates a stunning visual effect.
I remember my mum having a set a just like these! Fusing old world charm with modern day style, this set of  vintage styled table linens is the perfect accompaniment to your next Spring dinner party!
And what vintage dinner party would be complete without a tea set? Nab your stunning floral tea set for two online from Zanui!